Last updated on February 12, 2017
I don't know who wrote the text for the dialog for changing Keyboard shortcuts in Ubuntu 11.10, but wow could they have been more misleading.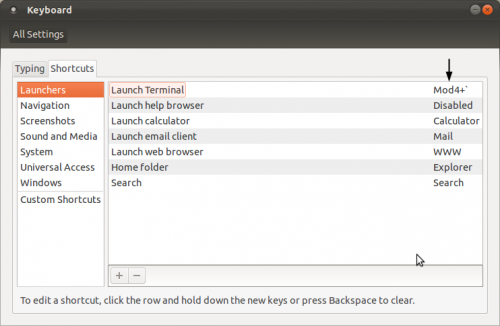 The instructions read, "click the row and hold down the new keys," in reality the only place that will allow you to change the short cut is to click the text directly under the black arrow in the above image. I spent the better part of 20 minutes trying to figure out why I couldn't change a keyboard shortcut because the directions are utterly useless.
This should probably also be filed under: Won't file a bug report as it's too much bloody work, and now I won't forget how to do it.